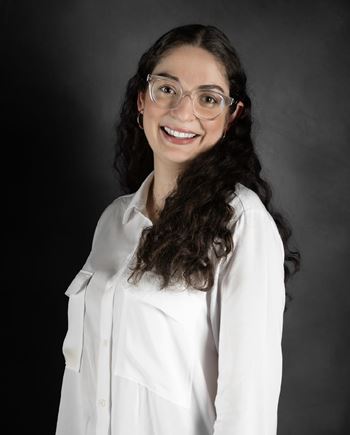 Veronica Ruiz Petraitis is an associate in the Office of Diversity, Equity, Inclusion, and Opportunity (ODEIO) at the Federal Reserve Bank of Cleveland. She assists with internal Cleveland Reserve Bank diversity initiatives by creating content, curating resources for employees, coordinating events and programming, and supporting employees' engagement and career growth. Veronica also engages with external stakeholders to increase diversity in the Bank's hiring pools by building partnerships with colleges and universities in the Fourth Federal Reserve District served by the Bank.
Veronica joined the Cleveland Reserve Bank in May 2019 as an intern in Corporate Communications and Engagement. The following summer, she transferred to People, Culture, Communications, and Engagement and joined the Bank full-time in August 2021.
Veronica holds a BA in psychology and a BA in Spanish, along with a minor in women's, gender, and sexuality studies and certificates in Latin American studies and Spanish–English translation studies, from the University of Cincinnati. She recently completed an MA in psychology with a concentration in industrial organizational psychology at the same institution.