Program on Economic Inclusion
The Program on Economic Inclusion (PEI) is an effort to understand the obstacles to economic inclusion in the Federal Reserve's Fourth District, as well as what approaches are promising for removing those obstacles.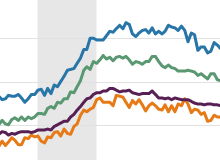 Labor Market Outcomes
Examining published labor market performance measures by race is one way to monitor economic inclusion. While we recognize that there are many dimensions to this important issue, these regularly updated data series allow for a timely national perspective on economic inclusion and racial equity. Explore the data.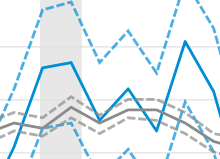 Labor Market Inclusion by State
Four different gap-based measures examine the extent to which labor market disparities exist between Black populations and white populations for 35 states. Explore the data.
Subscribe
Receive updates on our programs like Conversations on Economic Inclusion, Listening Sessions, Spotlights and other PEI events.
https://youtu.be/4uU5v2foj0M