Career Readiness
Our innovative and free programs are designed to provide an understanding of possible career fields, opportunities, and transferrable skills that support career progression for the present and future workforce.
Career Readiness Programs
Careers in IT and STEM are hot! The You Make I.T. Better program invites high school students to explore various STEM career paths through hands-on, skill-building activities and mentorships with employees at the Federal Reserve Bank of Cleveland. Previous sessions have been recorded and can be accessed on the Cleveland Fed's YouTube channel

Please be on the lookout for future announcements coming soon on the program. For all questions, please contact Elle Benak at elle.benak@clev.frb.org.

Spearheaded by Cleveland Fed President Dr. Loretta Mester with five other Federal Reserve Banks—including the Federal Reserve Banks of Chicago, Kansas City, Richmond (Charlotte Branch), San Francisco, and Dallas—the Fed Future Professionals Program (Fed Futures) is designed to introduce and develop knowledge and awareness of careers in the financial industry.

Fed Futures combines curricula and activities created by the Federal Reserve System to provide a continuum of skill development, training, and professional mentoring that highlights career paths in finance and economics. The year-round preparatory, paid program is designed to develop a diverse pool of future interns and employee candidates in the finance and economics fields throughout the Federal Reserve System.

The program consists of three student cohorts from the Fourth Federal Reserve District (Ohio, western Pennsylvania, eastern Kentucky, and the northern panhandle of West Virginia) who will participate in

seven live virtual professional development sessions (monthly)
bi-weekly mentoring from a Bank professional throughout the program
an eight-week summer job shadowing experience

Applications are accepted annually in February and the program starts in October. For questions about this program, email davonta.milbry@cle.frb.org.
Career Readiness Resources
In this activity, students will match occupations with their responsibilities to learn about jobs within their community.

Learning Objectives
Grade Level
Time Allotment
Downloads

Students will recognize occupations and their responsibilities
Students will build community awareness

K–2nd
35–45 minutes

In this lesson, students will be able to complete a Venn diagram to learn about various occupations and identify skills and interests that align with their career preference. In addition, students will complete a worksheet that includes follow-up questions to assess their career path based on the Venn diagram.

Learning Objectives
Grade Level
Time Allotment
Downloads

Identify the 16 Career Clusters and their various pathways
Evaluate the education, training, skills and interests for various occupations
Analyze the similarities and differences between personal skills and interests and those of a chosen occupation

6th–8th
45 minutes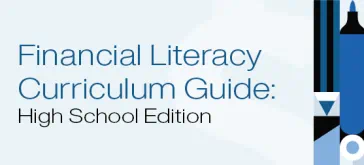 Learn more about resources supporting required high school financial literacy courses.
Our free resources are designed for users to leverage personal finance concepts and skills.