Small Business
Small Businesses and the Federal Reserve
Issues affecting small firms are a priority for the Federal Reserve System. Not only are small businesses critical to the strength of local economies, but collectively they also make important contributions to national economic growth and employment. The Federal Reserve works with intermediaries to support small businesses and microenterprises, especially those in low- and moderate-income communities. Our efforts aim to strengthen collaboration across entities that provide assistance and funding to small businesses as well as support improved access to credit. In addition, we strive to foster a deeper understanding of trends and challenges facing small business owners.
Here at the Cleveland Fed, our work on these issues includes research on small business credit and capital, a survey of small business owners, and ongoing outreach with small business owners, bankers, and community leaders.
Learn more by browsing the resources here. You can find additional Federal Reserve System resources on small businesses at www.fedsmallbusiness.org.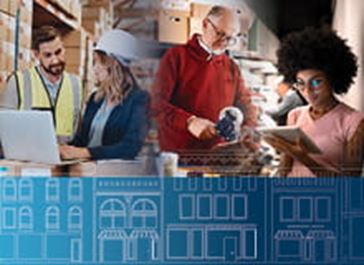 The Small Business Credit Survey is a national sample of small businesses, or firms with fewer than 500 employees, aimed at providing insight into firms' financing and debt needs and experiences.