Financial Literacy Resources
Our free resources are designed to engage while teaching personal finance concepts and skills.
Financial Literacy Games
Trade your way to adventure and help shipwrecked Robbie navigate his way through the Barter Islands. Learn about the fundamentals of a barter system and the value of a uniform and acceptable currency. This free resource is available in English and Spanish. Download the app through Google Play or iTunes.

Get ready to trade!

You're Robbie. You're a sailor. You're shipwrecked! How will you get home?

To begin playing the game, select either the English or Spanish language version.
Robbie has wrecked his ship and needs help getting home by locating a sail on one of the Barter Islands.
After collecting oranges on Orange Island, visit each of the Barter Islands to make trades for important items that will help Robbie in this quest for a sail.
On each of the Barter Islands, you will meet with the Chief who will provide instructions about how to make your trades successfully.
The faster you trade, the more points you earn.



Did you know that the Federal Reserve System wasn't the United States' first central bank? The Fed is our nation's third central bank. Learn more about how the First and Second Banks of the United States were created and why they ended, and the ideas behind the creation of the Federal Reserve System. Journey through our nation's history of central banking with Road to the Fed.

We have a limited amount of money and lots of things to spend it on! Save and Spend Challenge tasks participants with building a budget for a character and then analyzing that character's financial choices to discover how their saving, spending, and budgeting habits can affect their financial outcomes. Do you have what it takes to play Save and Spend Challenge?
Financial Literacy lesson plans
Use your web browser, mobile device, or tablet to play along with Monte the squirrel, our money expert, as he navigates how to make smart choices about money and teaches important lessons about personal finance topics. This free resource is available in English and Spanish. To download the game as an app to your phone or tablet, follow the instructions below:

Open a browser on your phone or tablet and navigate to https://www.clevelandfed.org/greatmindsthink.
Select "options"; the location of this section will vary by browser. For instance, Chrome uses three dots in the upper-right corner and Safari uses a box with an arrow pointing up.
Select "Add to Home Screen" from the options section.
The Great Minds Think icon will appear on the home screen.

Download a copy of our Great Minds Think publication.

Looking to extend the concepts in Great Minds Think? Check out these lesson plans:

In this activity, students will learn about the role of central banks, including the Federal Reserve, in a world economy. The game highlights the challenges of balancing stable prices (inflation rate) and full employment (stylized as Gross Domestic Product growth rate) amid a volatile economy.

Learning Objectives
Grade Level
Time Allotment
Downloads

Demonstrate how interest rates are the key mechanism that central banks currently use to impact price stability (inflation rate) and full employment (stylized as the Gross Domestic Product growth rate)
Analyze how market forces impact central bank actions
Explain the role of the Federal Reserve in the US economy and discuss the Fed's national economic goals of price stability and maximum employment

High school and post-secondary
60 minutes


Our innovative and free programs are designed to provide an understanding of possible career fields, opportunities, and transferrable skills that support career progression for the present and future workforce.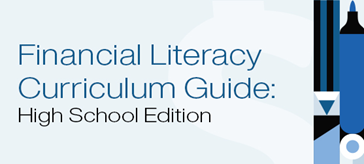 Learn more about resources supporting required high school financial literacy courses.