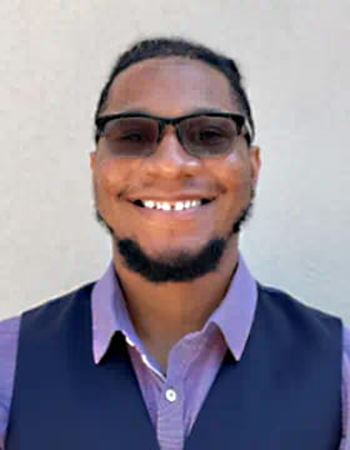 Education Museum Outreach Associate
Davonta Milbry is an education, museum, and outreach associate in the Office of Diversity, Equity, Inclusion, and Opportunity (ODEIO) at the Federal Reserve Bank of Cleveland. He coordinates the Fed Futures Professional Program with content creation, learning sessions, and programming as well as supporting students' career growth. Davonta also engages with external stakeholders to promote the Bank's financial literacy programming and to increase the Bank's hiring pools by building partnerships with K-12 schools, colleges and universities within the 4th district.
Davonta joined the Cleveland Reserve Bank in June of 2019 as an hourly in Talent Acquisition. The following spring, he transferred over to the Office of Diversity and Inclusion where he joined the Bank full-time of May of 2020.
He holds a bachelor's degree in Business Management and Human Resources from John Carroll University and completed the DiversityFirst Certification Program in February of 2021. Davonta also holds a Certification in Online Teaching from National University.