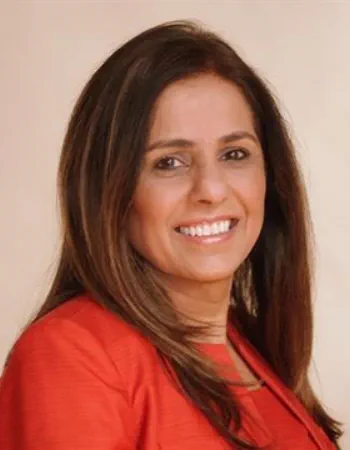 Senior Vice President and Chief Information Officer
Chandana Kathuria is a senior vice president in the Information Technology Department and chief information officer at the Federal Reserve Bank of Cleveland. In this role, she leads the department and oversees teams in business-relationship management, end-user services, advanced data services, application development, delivery support services, business of information technology, IT operations, and information security. She also supports the Federal Reserve System's chief information officer and is a member of the Federal Reserve System Technology Delivery Leadership Council (TDLC) to drive Systemwide IT strategies, priorities, and initiatives.
Prior to joining the Bank in 2021, Ms. Kathuria served as vice president of global IT at Securitas and was a member of the executive management team responsible for developing and executing IT strategy for Pinkerton. Before her time at Securitas, she was the senior vice president and chief information officer at NSF International.
Ms. Kathuria holds a BE in electrical engineering from Delhi College of Engineering (now Delhi Technological University) and an MS in computer science and engineering from the University of Toledo.