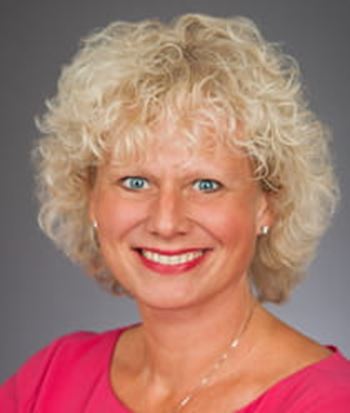 Executive Vice President and Chief Human Resources Officer
Margie Wright-McGowan is the chief human resources officer and executive vice president of the People Resources Department at the Federal Reserve Bank of Cleveland. She joined the Cleveland Reserve Bank as the senior vice president of People and Culture in 2017. Her expertise includes aligning human resource strategy with business goals to achieve significant improvements in employee engagement, organizational productivity, and management capability. In April 2021, Ms. Wright-McGowan was appointed chief human resources officer, and she assumed additional responsibility for the Corporate Communications and Engagement Department in order to best align these two essential support functions of the Bank.
Prior to her appointment at the Cleveland Reserve Bank, Ms. Wright-McGowan was the vice president of human resources, talent, and culture at the Vitamix Corporation in Cleveland, Ohio. In this role, she led the Global Human Resources function, overseeing all human resources aspects of the organization, and was a member of the senior leadership team. Before joining Vitamix, she was divisional human resources leader for Siemens Healthcare.
Ms. Wright-McGowan serves as an executive board member of Lakewood Catholic Academy and as a board member of Ohio Excels and Saint Joseph Academy. She is an advocate for autism awareness and the Metro Health Friends of Mothers and Infants.
She holds a BA in political science from Ohio University, and she attended the strategic management program at Yale University and the human resources development program at the University of Michigan.