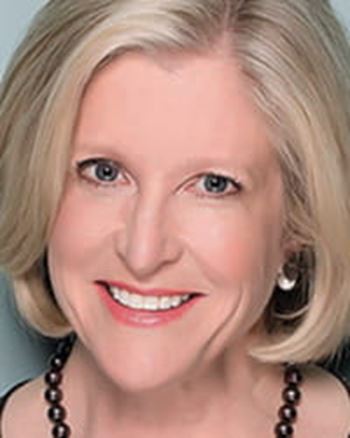 Holly B. Wiedemann
Founder
AU Associates, Inc.
Lexington, Kentucky
Class B Director
Sector Representation: Real Estate and Construction
Current term ends December 31, 2025
February 2022
Holly Wiedemann loves what she does for a living.
The self-described affordable housing and historic preservation advocate is the founder and president of AU Associates, Inc., which develops mixed-income and affordable housing throughout Kentucky and West Virginia. "My work is at the intersection of everything I love: design, architecture, urban planning, finance, creativity, and doing good," explains Wiedemann.
Based in Lexington, Kentucky, AU Associates, Inc. transforms existing buildings, such as old schools or hospitals, into affordable-housing developments. AU also develops new construction multifamily units where infrastructure is already in place, a practice called "urban infill." Wiedemann and her team use these approaches, called "adaptive reuse," because they provide an opportunity to preserve historic structures while also offering desirable and affordable places to live and helping to prevent "urban sprawl."
One example is the first project Wiedemann took on after starting AU—the conversion of a 1924 school in Midway, Kentucky, into 24 apartments. She transformed the abandoned school into affordable housing for mixed-income residents and senior citizens while preserving unique elements of the original structure. "The apartments have large, graceful, light-filled windows and tall ceilings," says Wiedemann. The development received a Blue Grass Trust for Historic Preservation award for protecting, revitalizing, and promoting a historic place in Kentucky.
Designing housing developments—and a career
As far back as she can remember, Wiedemann has had an interest in architecture and design. After earning an undergraduate degree in landscape architecture and urban design from the University of Georgia, she began her career at a large architecture firm that focused on urban, mixed-use developments, including the Tabor Center in Denver, Colorado, and the RiverCenter in San Antonio, Texas. At this firm, Wiedemann was exposed to the financial side of development, and it fascinated her, so she decided to learn more about business and finance and went on to earn an MBA from Duke University. She also took several real estate development and finance courses at the University of North Carolina at Chapel Hill. While at Duke, Wiedemann met her husband, Bart.
After business school, Wiedemann and her husband moved to Boston, Massachusetts. Wiedemann took a job at a development firm, where she began managing a large affordable-housing development. MBA in hand, she says she was "happily at the right place at the right time in 1986": this is when Section 42 of the IRS code—the Low-Income Housing Tax Credit Program, a public-private partnership—was passed as part of tax reform legislation. Wiedemann got a crash course in navigating this new law, knowledge that was, and is, critical for affordable-housing development.
While she was managing the redevelopment of this complex 500-unit project, Wiedemann's father died. He'd lived in Kentucky with her mother, and Wiedemann and her husband decided to move their family to Kentucky and to purchase the farm where Wiedemann grew up, called the Hollys—Wiedemann's namesake. The two of them kept their jobs and worked remotely from Kentucky. An unusual situation for the 1980s, it allowed Wiedemann to complete the 500-unit project and get the experience she needed to start her own affordable-housing firm in 1990.
For 13 years, Wiedemann was the sole employee of AU. During that time, she primarily worked on small adaptive-reuse developments in rural communities, and business came to her through word of mouth (and still does). "I've never really had to do any marketing," Wiedemann explains. "Community leaders call me and say, 'I read about something you built,' and it just goes from there." AU now has nearly 40 employees and a property management company. While the firm has shifted toward new construction, its focus on affordable housing has remained.
Serving the community, serving on the board
Through affordable-housing development, Wiedemann and her team believe they're helping the communities they care about most deeply: "We love what we do because we're making an impact in every community we live in." So when she was contacted to be an inaugural member of the Cleveland Fed's Lexington Business Advisory Council (BAC), she offered an enthusiastic "yes." She relished the opportunity to represent her community and explain how economic conditions were affecting it and her industry.
After serving on the Lexington BAC for eight years, Wiedemann was asked to join the Cleveland Fed's Cincinnati Branch board of directors. One reason she enjoys serving on the board is that her fellow members represent a range of industries and sectors, from aerospace to automotive to nonprofit. Wiedemann says that "so many Fed decisions and developments in different industries directly affect my field" and appreciates that "everyone brings very different perspectives to the same questions." A recent example includes questions about supply chain disruptions during the COVID-19 pandemic. These interruptions have led to skyrocketing costs for materials such as lumber and steel, and these costs in turn affect housing and other industries. The overall picture is large and complex, and, she says, "being on the board is an opportunity to broaden my horizons and better understand how different industries are affected by policy and what's happening in our region, across the country, and around the world."
Fast Facts
What's in a name?
The "AU" in AU Associates, Inc. stands for "adaptive use," also known as "adaptive reuse," which is the practice of repurposing a structure for a new use, such as turning an abandoned hospital into housing units. Adaptive use has been a guiding principle behind AU since its inception in 1990.
A love for the outdoors and sports
Growing up on a farm in Kentucky horse country, Wiedemann spent a lot of time outdoors as a child and developed a love for nature and sports such as horseback riding. Today, she is an avid equestrienne and has been a cross-country competitor during the last several years. She also enjoys fly-fishing and skeet shooting.
Her better half
Wiedemann and her husband, Bart, met at Duke University while she was studying for her MBA and he was pursuing a doctoral degree. After graduating, they moved to Boston, which is where Bart grew up and where their two children were born. In 1990, at Bart's suggestion, they moved to Kentucky to buy the farm on which Wiedemann grew up, and they've lived there ever since.