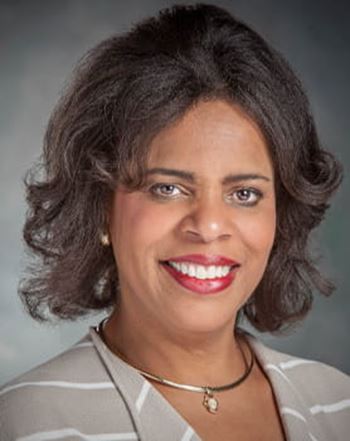 Department
Community Development
Maria Thompson is the outreach manager for the Small Business Credit Survey (SBCS) in the Community Development Department of the Federal Reserve Bank of Cleveland. The SBCS is a national collaboration among the 12 Reserve Banks of the Federal Reserve System to gather timely information on small business economic conditions, financing needs, and credit availability. As the SBCS outreach manager, Ms. Thompson guides and facilitates the survey's engagement to national partner organizations. She joined the Bank in May 2021.
Prior to joining the Cleveland Reserve Bank, Ms. Thompson held leadership positions in the fields of diversity, community economic development, and financial services. Most recently, she was a corporate Community Reinvestment Act (CRA) officer and oversaw bank CRA lending, services, investments, and department operations across multiple states. Her previous roles include adjunct professor and strategic planning, communications, and partnership engagement consultant for a variety of small businesses and community development financial institutions.
Ms. Thompson earned a bachelor's degree in business administration from Cleveland State University. With the award of a national merit graduate fellowship, she earned a master's degree in community development and management from Case Western Reserve University. She is the inaugural recipient of the CWRU Louis Stokes Community Service Leadership Award.