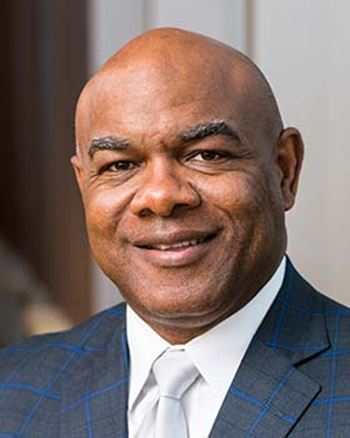 Darrell McNair
President and Chief Executive Officer
MVP Plastics, Inc.
Middlefield, Ohio
Class B Director
Sector Representation: Manufacturing
Current term ends December 31, 2023
MVP Group is a certified racial minority-owned and privately held group of companies that provide injection molding services and foam- and rubber-product distribution to the automotive, medical, industrial, and recreational industries and to all five branches of the US military. Mr. McNair currently sits on the Presidents' Council and is a member of the boards of Medical Mutual of Ohio, Ampco-Pittsburgh Corporation, and the Cleveland–Cuyahoga County Port Authority, for which he is also a past board chair. He is a past member of the Federal Reserve Bank of Cleveland's Cleveland Business Advisory Council.