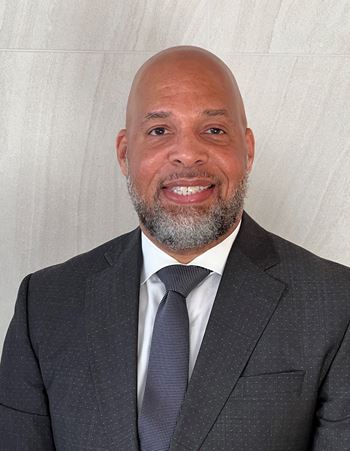 Senior Vice President and General Counsel
Ronald Johnson is a senior vice president and general counsel at the Federal Reserve Bank of Cleveland. In this role, he will oversee the Bank's Legal Department and the Office of the Corporate Secretary and provide corporate legal counsel and advice to the Bank.
Prior to joining the Cleveland Reserve Bank in 2023, Mr. Johnson was chief ethics officer at KeyBank National Association, which he joined in 1999 after beginning his career in payments operations at the Cleveland Reserve Bank. In his 25-year career with KeyBank, he served in multiple senior leadership roles within the company's ethics program and law group, providing legal counsel to consumer lending, business banking, and commercial lending business lines, including advising on regulatory issues and consumer compliance.
Mr. Johnson holds a BBA with a concentration in finance from Cleveland State University, an MBA from Baldwin-Wallace College (now Baldwin Wallace University), and a JD from the University of Akron.