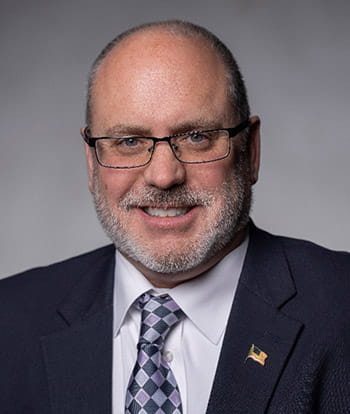 Vice President of Capital Finance and Lending
Erie County Redevelopment Authority
Chris Groner is the vice president of capital finance and lending of the Erie County Redevelopment Authority (ECRDA), a one-stop shop for public finance that includes a county revolving loan fund and enterprise zone fund, township business and industrial development funds, USDA financing, a CDFI that serves multiple counties in the region, and the City of Erie's enterprise zone. In his role, Chris manages the authority's economic development financing programs. In addition to assisting businesses with their financing needs, he is responsible for identifying gaps in the system and finding solutions to meet the needs of the business community.
Prior to his current position, Chris served as director of the Department of Economic and Community Development for the City of Erie. His duties included managing city economic and infrastructure development funds, administering the city's LERTA tax abatement program, and overseeing the city's annual Community Development Block Grant (CDBG) allocation.
Chris holds a BS in finance from Penn State Behrend.