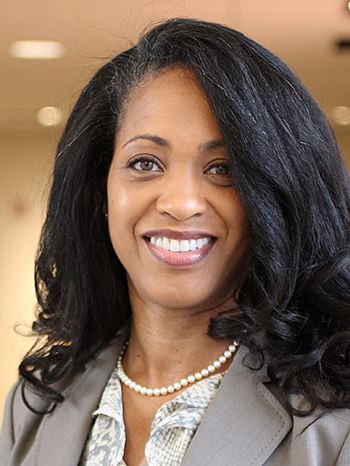 Senior Vice President and Chief Financial Officer
Jacqueline Dalton is a senior vice president and the chief financial officer of the Federal Reserve Bank of Cleveland. Her areas of expertise include financial management, strategic leadership, and risk and compliance management. She is responsible for leading the Bank's accounting, financial planning and analysis, and procurement areas.
Ms. Dalton joined the Cleveland Reserve Bank in 2012 and since that time has progressed through various roles of increasing responsibility and complexity. She has made significant leadership contributions in the Bank's Audit, Supervision and Regulation, Strategy, and Diversity, Equity, and Inclusion Departments. Prior to joining the Cleveland Reserve Bank, Ms. Dalton spent 20 years with Key Bank in various leadership roles, including as district retail leader and a national program manager.
She holds a BBA in finance from Cleveland State University and an MBA from the Weatherhead School of Management at Case Western Reserve University. She is also a certified financial planner, certified public accountant, certified internal auditor, certified regulatory compliance manager, and certified diversity executive.
Ms. Dalton's community involvement includes serving on the boards of United Cerebral Palsy of Greater Cleveland, the Centers for Dialysis Care, and Cleveland MOTTEP.