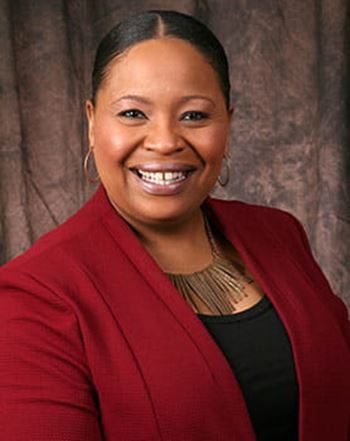 Elfreda (Alfie) A. Chatman-Walter is a seasoned executive with significant experience in diversity and inclusion (D&I), community relations, and nonprofit management. Her career includes positions of increasing responsibility in D&I, strategic planning, marketing and communications, community engagement, and public affairs.
Alfie serves as manager of diversity and inclusion within the People and Culture Department. In this role, Alfie provides broad leadership among employees and senior leadership on issues related to equity, diversity, and inclusion and designs and teaches the Bank's D&I leadership development curriculum attended by employees at all levels of the Bank. She coordinates the development and submission of various reports on the Bank's effectiveness, including the Annual Report to Congress, Equal Employment and Opportunity Performance Report, and the D&I report to the Board of Governors of the Federal Reserve System. She also manages the employee resource network group program and strategizes with internal and external partners to foster an inclusive environment among all employees.
She has held a variety of leadership roles in the nonprofit sector and in academia, and, prior to arriving at the Bank, she served for a decade at Case Western Reserve University in its corporate relations, philanthropy, campus relations, and diversity and inclusion areas.
Alfie remains active in the community. She has served on the board of the United Black Fund of Greater Cleveland and as a member of Jack & Jill of America Inc. Cleveland Chapter, Antioch Baptist Church, Alpha Kappa Alpha Sorority, and a host of other community-based organizations. In recognition of her dedication to service, she has received numerous awards, including Kaleidoscope Magazine's 40/40 Club, Who's Who in Black Cleveland, and outstanding leadership awards from Case Western Reserve University.
Alfie holds a Bachelor of Arts and Sciences degree in Criminal Justice and Public Health, as well as a Master's degree in Urban Studies with a concentration in public administration from Cleveland State University. She has also completed work toward a PhD in public policy from Cleveland State University.