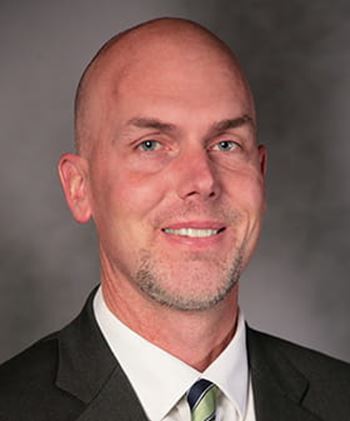 Doug Campbell is assistant vice president of executive communications and external relations at the Federal Reserve Bank of Cleveland. Working out of the Bank's Cincinnati Branch, he is responsible for providing strategic communications counsel to the Bank's president and overseeing the Bank's media and government relations functions.
Mr. Campbell joined the Bank in 2008 as an economics writer and editor, specializing in topics related to monetary policy, and in 2013, he was promoted to executive speechwriter. He was appointed to his current position January 1, 2015.
Before coming to the Cleveland Reserve Bank, he served as senior editor for Region Focus, the Federal Reserve Bank of Richmond's quarterly economics magazine. Mr. Campbell also worked for 12 years as a journalist, covering business news for several newspapers including the Greensboro News & Record and The Business Journal.
Mr. Campbell is a member of the Economics Advisory Board at Xavier University's Williams College of Business.
He received a bachelor's degree in history from the University of California, Berkeley, and an MBA from the University of North Carolina, Greensboro.