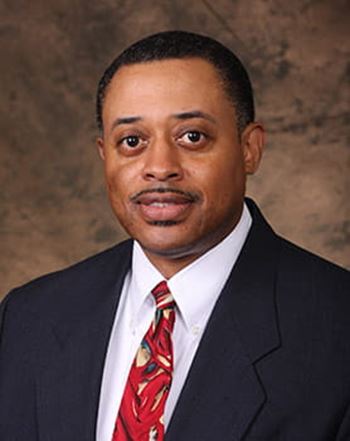 LaVelle Blackwell is a systems specialist in the SCS Administration at the Federal Reserve Bank of Cleveland.
LaVelle began his career with the Bank in 1998 as a check automation analyst in the Check Department. He was promoted to marketing analyst in 2000 and senior check analyst in 2002. He transferred to the Audit Department in 2005 and was named information technology auditor with responsibilities for business continuity, data centers, and general audit controls. He joined the Office of Diversity and Inclusion in September 2011 and was promoted to senior diversity reporting analyst in 2016.
A native of Cleveland, Ohio, LaVelle holds an AS in mechanical engineering from Cuyahoga Community College, a BA in economics from Cleveland State University, and a graduate certificate in data/business analytics from Baldwin Wallace University. He is a certified information systems auditor, previously held Google Analytics certification, and is a member of the Information Systems Audit and Control Association and the Institute of Internal Auditors.