Federal Reserve Bank of Cleveland announces officer promotion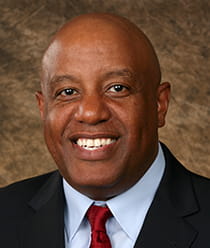 Michael Beedles has been promoted to senior vice president and chief financial officer at the Federal Reserve Bank of Cleveland, effective November 1, 2019. In his new role, Beedles is responsible for leading the Bank's Financial Support Services, Enterprise Risk Management, and Innovation functions. In addition, Beedles has been appointed to the Cleveland Fed's Executive Leadership Team, the committee that provides broad organizational leadership, oversight, and direction to ensure the Bank's strategy, structure, and culture are aligned, and to serve as an advisory body to the president.
Beedles joined the Cleveland Fed in 2018 as vice president of the Financial Support Services department and led the accounting, financial services, procurement services, payment services, and travel functions within the Bank.
Before joining the Cleveland Reserve Bank in 2018, Beedles was vice president of finance and global controller at Kalibrate Technologies Ltd. He has also served as controller and director of accounting at Things Remembered and director of finance at the law firm Thompson Hine LLP.
Federal Reserve Bank of Cleveland
The Federal Reserve Bank of Cleveland is one of 12 regional Reserve Banks that along with the Board of Governors in Washington DC comprise the Federal Reserve System. Part of the US central bank, the Cleveland Fed participates in the formulation of our nation's monetary policy, supervises banking organizations, provides payment and other services to financial institutions and to the US Treasury, and performs many activities that support Federal Reserve operations System-wide. In addition, the Bank supports the well-being of communities across the Fourth Federal Reserve District through a wide array of research, outreach, and educational activities.
The Cleveland Fed, with branches in Cincinnati and Pittsburgh, serves an area that comprises Ohio, western Pennsylvania, eastern Kentucky, and the northern panhandle of West Virginia.
Media contact
Doug Campbell, doug.campbell@clev.frb.org, 513.455.4479