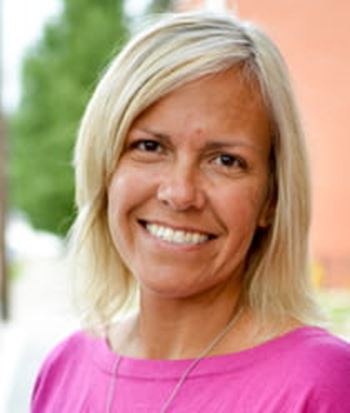 Director of Financial Wellness and Volunteer Engagement
Brighton Center, Inc.
Stephanie Stiene is director of financial wellness and volunteer engagement at Brighton Center, Inc., a northern Kentucky private, not-for-profit, community-based agency with the mission to create opportunities for individuals and families to reach self-sufficiency. For more than 17 years, Stephanie has led financial wellness to develop a full continuum of financial service programs, including foreclosure prevention, homeownership education, reverse mortgage counseling, individual development account (IDA) creation, small-dollar loan application, financial coaching, and volunteer income tax assistance (VITA).
Passionate about meeting families where they are by educating and providing resources and tools that empower them to improve their lives, Stephanie has engaged banking, lending, insurance, and many local business leaders and volunteers to serve thousands of individuals in the northern Kentucky area. In 2012, she was presented with the White House's "Champions of Change" award for outstanding commitment and achievement in the field of housing counseling across the United States.
Stephanie holds a BA in psychology from Northern Kentucky University.