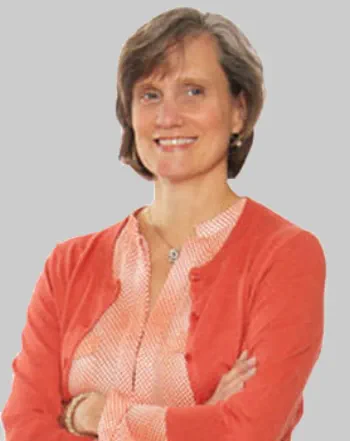 Assistant Vice President, Research
Department
Community Development
Lisa Nelson is an assistant vice president of research in the Community Development Department at the Federal Reserve Bank of Cleveland. In this role, she coordinates the strategic development and execution of the department's research initiatives and conducts data analysis and applied research on a range of issues impacting low- and moderate-income communities, with an emphasis on policy implications. Her most recent work focuses primarily on housing-related issues.
Ms. Nelson joined the Cleveland Reserve Bank in 2006 as a senior policy analyst. She was promoted to community development advisor in 2016, community development research manager in 2018, and to her current position in 2023. Prior to joining the Bank, Ms. Nelson served as associate director for community information at the Center on Urban Poverty and Community Development at Case Western Reserve University.
Ms. Nelson holds a BA in political science from the University of Tennessee and an MA in public administration from the Maxine Goodman Levin College of Urban Affairs at Cleveland State University. She currently serves as a board member of Neighborhood Family Practice, a federally qualified healthcare center that provides high quality primary care to families throughout Cleveland's west side neighborhoods.
Center for Community Progress, the Federal Reserve Bank of Atlanta, and the Federal Reserve Bank of Cleveland. 2021. Tackling Vacancy and Abandonment: Strategies and Impacts after the Great Recession.
Carpenter, Ann, Taz George, and Lisa Nelson. 2020. "The American Dream or Just an Illusion? Understanding Land Contract Trends in the Midwest Pre- and Post-Crisis." Cityscape: A Journal of Policy Development and Research. 22(1): 37–74. (Cityscape: A Journal of Policy Development and Research • Volume 22, Number 1 • 2020)
Fitzpatrick IV, Thomas J., Lisa Nelson, Francisca G.-C. Richter, and Stephan Whitaker. 2016. "Can Local Ordinances Prevent Neighborhood Destabilization?" Housing Policy Debate, 26:3, 517-535, DOI: 10.1080/10511482.2015.1123754