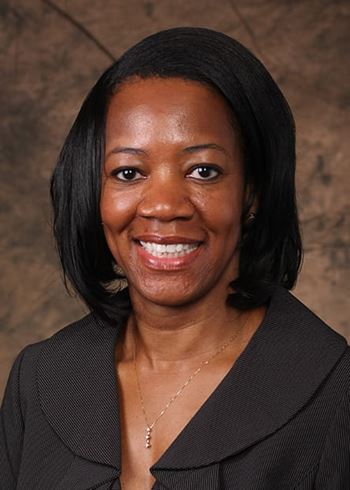 Senior Vice President and General Auditor
Lisa Lipscomb is a senior vice president and general auditor at the Federal Reserve Bank of Cleveland. She is responsible for matters relating to internal audit functions, including evaluating and improving the effectiveness of the Bank's risk management, control, and governance processes. As general auditor, she provides overall leadership and strategic direction for the Audit function and administrative oversight for the Audit Application Competency Center.
Ms. Lipscomb began her career with the Cleveland Reserve Bank in 2009 as a compliance coordinator. She was responsible for ensuring effective internal controls over the receipt, processing, storage, and payment of circulated cash and coin. In 2012, she joined the Audit Department as a manager, with responsibility for overseeing a team of auditors that review the Bank's cash, financial management, and law enforcement business units. She was promoted to assistant vice president and assistant general auditor in 2014 and then to vice president in 2018. She recently served as chair of the Subcommittee of Audit Officers and is currently cosponsor of the Bank's Employee Engagement Advisory Group.
Prior to joining the Bank, Ms. Lipscomb held various leadership positions in external and internal auditing, financial advisory, and consulting roles.
Ms. Lipscomb holds a BBA in accounting from Ohio University. She is also a certified public accountant (CPA) and certified information systems auditor (CISA).