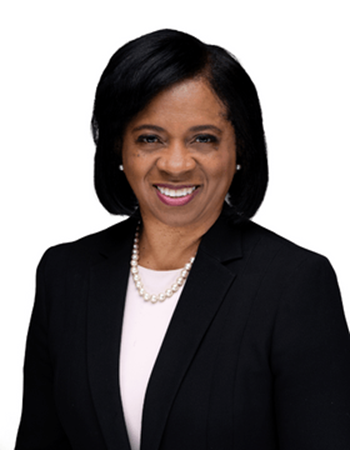 Assistant Vice President, CD Outreach & Operations
Tracey N. Mason is an assistant vice president and the director of community development outreach and operations in the Community Development Department at the Federal Reserve Bank of Cleveland. In this role, Ms. Mason provides operational oversight and ensures effective implementation of the department's research, outreach, public programs, and communications that promote economic resilience in low- and moderate-income communities. She also leads the Cleveland Reserve Bank's Community Advisory Council, ensuring the council includes members with a wide variety of diverse perspectives on the economic circumstances and financial services needs of consumers and communities.
Ms. Mason joined the Cleveland Reserve Bank in 2022. Prior to her current role, she was the chief administrator for the Cuyahoga County Division of Senior and Adult Services (DSAS), the largest government division that serves the aging population in Ohio, aiding 33,000 residents. Prior to her role with DSAS, Ms. Mason had been vice president of partnerships and client services at the Greater Cleveland Food Bank, executive director of University Settlement, and director of finance and administration for the Free Medical Clinic of Greater Cleveland (now Circle Health Services).
She is a board member of the Centers for Dialysis Care and Greater Cleveland Volunteers and an active member of Delta Sigma Theta Sorority, Inc. She is also actively involved with United Way of Greater Cleveland's Community Hub for Basic Needs.
Ms. Mason holds a BS in business management from the University of Akron, a master of public administration (MPA) from Cleveland State University, and a Lean Six Sigma yellow belt certification.