Federal Reserve Bank of Cleveland Appoints Rick Kaglic as Vice President and Senior Regional Officer of the Bank's Cincinnati Branch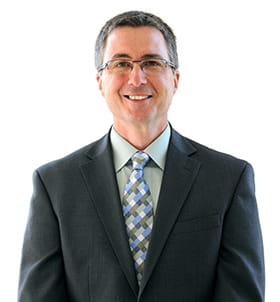 Rick Kaglic has been named vice president and senior regional officer of the Cincinnati Branch of the Federal Reserve Bank of Cleveland effective September 4, 2018.
Kaglic will serve as the Bank's senior official in the Cincinnati region, which includes southwestern Ohio and eastern Kentucky. He will be responsible for managing relationships with regional stakeholders, monitoring the region's economic environment, and conducting economic research and analysis. He will also manage the Bank's relationship with the board of directors of the Cincinnati Branch and with business advisory councils in Cincinnati, Dayton, and Lexington.
"Rick has spent much of his career analyzing and monitoring regional economic conditions, and has advised senior management at two reserve banks, in state government, and in the private sector," says Guhan Venkatu, group vice president of the regional analysis and outreach unit in the Bank's Research Department. "He brings a wealth of experience and will be a considerable asset to the Cleveland Fed."
Kaglic was most recently a senior regional economist at the Charlotte Branch of the Federal Reserve Bank of Richmond. Prior to joining the Research Department at the Richmond Fed in 2009, Kaglic was a senior economist for Cleveland-based manufacturer Eaton Corporation. He also previously served as chief economist for the Washington State Employment Security Department and spent 11 years as a senior business economist at the Federal Reserve Bank of Chicago.
Kaglic earned both his BA and MA in economics from Youngstown State University, in Youngstown, Ohio. He is a member of the National Association for Business Economics (NABE). He is also a former member of the Ohio Governor's Council of Economic Advisers.
Federal Reserve Bank of Cleveland
The Federal Reserve Bank of Cleveland is one of 12 regional Reserve Banks that along with the Board of Governors in Washington DC comprise the Federal Reserve System. Part of the US central bank, the Cleveland Fed participates in the formulation of our nation's monetary policy, supervises banking organizations, provides payment and other services to financial institutions and to the US Treasury, and performs many activities that support Federal Reserve operations System-wide. In addition, the Bank supports the well-being of communities across the Fourth Federal Reserve District through a wide array of research, outreach, and educational activities.
The Cleveland Fed, with branches in Cincinnati and Pittsburgh, serves an area that comprises Ohio, western Pennsylvania, eastern Kentucky, and the northern panhandle of West Virginia.
Media contact
Doug Campbell, doug.campbell@clev.frb.org, 513.455.4479