Cleveland Fed Announces Appointment to its Pittsburgh Board of Directors
The Federal Reserve Bank of Cleveland announced that Suzanne K. Mellon, president of Carlow University, Pittsburgh, Pennsylvania, was appointed to the board of directors of its Pittsburgh Branch.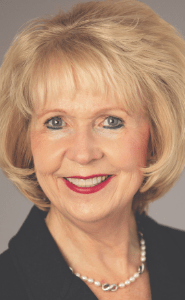 Suzanne K. Mellon
Find additional information about Mellon and a complete list of the members of the Pittsburgh Branch board here.
Each Reserve Bank's main office has a nine-member board of directors, while Reserve Bank branches have a five- or seven-member board of directors.
Branch directors provide input regarding local business conditions and their respective industries. They also help to identify opportunities that connect the Federal Reserve to the general public.
Federal Reserve Bank of Cleveland
The Federal Reserve Bank of Cleveland is one of 12 regional Reserve Banks that along with the Board of Governors in Washington DC comprise the Federal Reserve System. Part of the US central bank, the Cleveland Fed participates in the formulation of our nation's monetary policy, supervises banking organizations, provides payment and other services to financial institutions and to the US Treasury, and performs many activities that support Federal Reserve operations System-wide. In addition, the Bank supports the well-being of communities across the Fourth Federal Reserve District through a wide array of research, outreach, and educational activities.
The Cleveland Fed, with branches in Cincinnati and Pittsburgh, serves an area that comprises Ohio, western Pennsylvania, eastern Kentucky, and the northern panhandle of West Virginia.
Media contact
Doug Campbell, doug.campbell@clev.frb.org, 513.455.4479