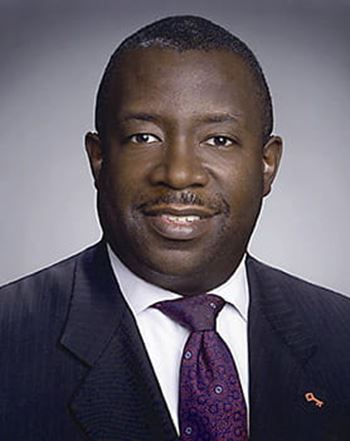 Jeffery Weaver
Executive Vice President
KeyCorp
Cleveland, Ohio
Sector Representation: Banking
Jeffery J. Weaver is an executive vice president at KeyCorp, where he is responsible for the ongoing risk assessment of the qualitative processes used to quantify, measure, and control risk across the enterprise and emerging risk assessment including climate change risk. He leads the Finance Committee of the board of directors of St. Vincent Charity Medical Center; is a member of the board of trustees of the Community Service Society of New York; serves on the Executive Committees of University Circle, Inc. and the Musical Art Association; and is a life member of the Cornell University Council. As a member of the Executive Leadership Council, an international Black corporate leader group, Mr. Weaver has been frequently recognized as one of the Most Influential Blacks in Corporate America by Savoy. He holds a BA in economics and government and an MBA in finance from Cornell University.
Fast Facts
Name one way an organization can begin improving inclusion for its employees.
Diversity without inclusion is just an illusion. Inclusive organizations embrace the diversity of their teams and encourage staffers to bring their best selves to work, and celebrate the wide variety of cultural differences, personal attributes, and ethnic backgrounds of those who are different from them. A senior leader who joins or serves as a sponsor of an employee affinity group with which they have a little or no familiarity can serve as an inspiring practitioner of inclusive leadership.