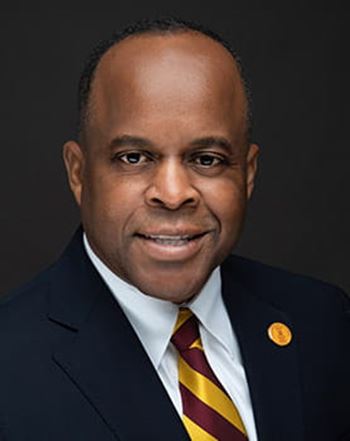 Jack Thomas
President
Central State University
Jack Thomas is president of Central State University, where he worked with the university's board of trustees, administration, faculty, staff, students, alumni, and community stakeholders to develop the next university strategic plan under the mantra "Innovation is in our DNA." He has spent more than 20 years serving in various capacities at several institutions of higher education and is a nationally and internationally recognized leader in higher education administration. He serves on the boards of the Marguerite Casey Foundation and the American Association of Blacks in Higher Education; the board of trustees of Stillman College; the American Council on Education Council of Fellows; and the NCAA Presidential Forum. He has been recognized by Minority Access, Inc. for his work helping to provide meaningful and transformative opportunities for racial minorities through mentorship and access at various universities.
Fast Facts
Name one way an organization can begin improving inclusion for its employees.
The most effective way an organization can begin to improve inclusion for its employees is to listen—with the goal of understanding as opposed to responding. After really listening, engage employees at all levels in the development of strategies to improve inclusion. Now more than ever, employees desire to work for organizations that share and reflect their own core values. What better way to demonstrate an organization's commitment to continuous improvement than to allow employees to help build and shape the culture?