The Office of Diversity, Equity, Inclusion, and Opportunity
The Federal Reserve Bank of Cleveland continues to make strides in diversity, equity, and inclusion with the support of the Office of Diversity, Equity, Inclusion, and Opportunity (ODEIO). ODEIO fosters an inclusive environment both inside and outside of the Bank through supporting Bankwide inclusion, measuring and assessing our diversity and inclusion progress and how our expanded efforts align with our strategies, and fulfilling its Office of Minority and Women Inclusion (OMWI) responsibilities. The Bank and ODEIO are dedicated to sustaining an environment in which diversity and equity are foundational, inclusion is valued, and differences are strengths. Our plans and actions are designed to make use of the opportunities that diversity presents. We are working to create an ever richer and more collaborative environment that values diversity and inclusion and fosters employee engagement to establish the Bank as a premier organization in our communities.
As part of our mission and the Bank's involvement in our communities, we value the diversity of our Bank directors. Please visit the Board of Governors website for detailed information about the demographic characteristics of Reserve Bank main office and branch directors.
Areas of Focus
The Dodd–Frank Wall Street Reform and Consumer Protection Act, passed in 2010, requires under Section 342 each of the 12 Federal Reserve Banks to establish an Office of Minority and Women Inclusion (OMWI). The Cleveland OMWI is housed within the Office of Diversity, Equity, Inclusion, and Opportunity and supports matters relating to three areas of focus: workforce diversity, supplier diversity, and financial literacy. For information on the Bank's progress in these areas, read the OMWI 2020 Annual Report to Congress.
Fed Futures
The Federal Reserve Bank of Cleveland has recently launched Fed Futures, a professional development program designed to introduce high school students to careers in finance and economics. This year-round program provides students with job shadowing experience and a paid internship opportunity. The overall goal of the program is to actively develop high school students into high-potential future intern and employee candidates for potential placement throughout the Federal Reserve System.
Workforce Diversity
We of the Cleveland Fed believe that the diversity of our employees is the foundation of an engaged, high-performing workforce. We strive to ensure that our employees reflect the diversity of the communities in which we serve and do business, while hiring the best talent available. View our latest Equal Employment Opportunity Employer Survey Report (EEO-1).
To attract the most talented and diverse candidate pools, the Bank attends college fairs, posts positions with minority professional organizations, joins networking events, and collaborates with professional organizations. While we believe that diversity within our Bank is important, we also recognize that we must be active in the organizations and communities from which we recruit our job candidates. As one example, we nurture relationships with historically black colleges and universities (HBCUs) that go well beyond today's recruitment, looking ahead to future generations of new hires. Learn more about our careers.
Supplier Diversity
The Federal Reserve Bank of Cleveland now uses SAP Ariba as our standard procurement sourcing and contract management application. If your organization does not have a profile on the Ariba Discovery Network, you can establish a profile on the Ariba Discovery Network by clicking here. By creating a profile, it will enable the Federal Reserve System to invite you to bidding events and your profile will be visible to all SAP Ariba users.
The Federal Reserve System also provides a development program for minority-owned institutions, Partnership for Progress.
Community Outreach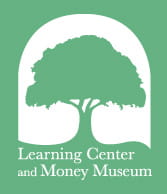 As part of the Cleveland Fed's participation in underrepresented communities, it sponsors many outreach programs and offers financial literacy education through its education and museum outreach team. The Bank also partners with the Board of Governors to identify opportunities for the Federal Reserve System to collaborate on financial literacy programming, mentoring, and other related activities for inner-city high schools, all-girls' high schools, and high schools with majority-minority populations across the country. For the 2021-2022 school year, the Cleveland Fed is offering student programming centered on investing in one's own career-Invest In You: Career Pathways Programming-a theme that provides K-12 and college students with the opportunity to learn key employability skills, participate in job shadowing and internship experiences, and explore various career fields through hands-on activities and mentorship.
The Federal Reserve Bank of Cleveland is committed to serving the communities across our District in Ohio, western Pennsylvania, the northern panhandle of West Virginia, and eastern Kentucky. The Learning Center and Money Museum in Cleveland and Learning Center in Cincinnati provide onsite personal finance, college and career readiness, and economic education to students throughout Ohio.
---
Diversity, Equity, Inclusion, and Opportunity Team
Diana Starks, senior vice president and OMWI director
George Sample, assistant vice president and deputy OMWI director
Elfreda Walter, senior manager
Emily Kalina, project manager
Brittany Harris, inclusion specialist
LaVelle Blackwell, senior diversity reporting analyst
Veronica Ruiz Petraitis, associate
Contact us
---
What does inclusion look and feel like at the Cleveland Fed?
Diana Starks, senior vice president and director of the Office of Minority and Women Inclusion, offers her thoughts about the look and feel of diversity and inclusion at the Cleveland Fed.
---
Federal Reserve Bank Diversity Offices